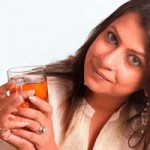 Suparnaa Chadda
Founder
'A media professional, who has dabbled with Radio, television, print and events, both locally and internationally for 13 years. Some company associations include Radio City India, Radio Netherlands Worldwide, RBC New York, MMA APAC, APNS Pakistan and UTV. Her ON AIR stint as 'Simply Suparnaa' had her interviewing top corporate honchos, movie personalities and conscientious citizens alike. She pioneered providing content of human development stories from India to Radio Netherlands Worldwide. An independent documentary, 'When Atlas shrugged again', made on the victims of the 2005 Kashmir earthquake, was critically acclaimed and released by, the now Chief Minister of the state, Mr. Omar Abdullah. Besides this she has been the face of over 300 documentaries on India for the state owned DoorDarshan.
The international best seller titled 'Chicken Soup for the Indian soul' carries four of her stories. "Rhyme and Reason" is an initiative which intertwines these stories with soul music that leave the audience inspired as expressed by content heads from media organizations in the subcontinent.
Her writing skills were acknowledged through the 'Top Controversial blogger ' award from the BBC WST and Communication Initiative website.
A long standing dream of dedicating a book to her journalistic lineage is close to fruition with Harper Collins publishing it in 2014.
The altruistic streak of her personality took various expressions using her core talent. Some included recording audio books for the visually impaired , conducting workshops to sensitize children towards physical impairments and the current initiative Woman Endangered (WE)'.
Her current commercial assignment has her editorially consulting with exchange4media, India's premier platform for the business of Media.'
Prerna Kumar
Youth coordinator
A dynamic professional, Prerna has over 5 years of experience in the corporate field. Her last assignment was with HCL Technologies as a Senior Executive and has also worked with KPMG, UTV and STMicroelectronics Ltd. She has done her MBA (HR) from Symbiosis Centre of distance learning and BA (History hons) from Gargi College, Delhi University. She strongly encourages and believes in the power of a woman. With WE as a platform Prerna hopes to contribute in building an equal and inclusive society.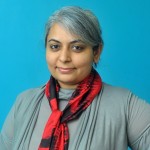 Noor Fathima Warsia
A veteran journalist in the marketing, media and advertising fraternity, Noor Fathima Warsia is the Group Editor, Advertising & Marketing for the BW Businessworld Group. She took on the role of leading BW Businessworld's Singapore brand, Digital Market Asia, in May 2013. Prior to this, Noor was the Executive Editor of the exchange4media Group in India. A journalist-first, she brings over 13 years of experience of reporting on the business of marketing, having focussed on trends and developments in the domain.
In her current role, Noor's mandate expands to 17 markets of the Asia Pacific region in addition to focussing on India.
She has been a speaker at IAMAI 9th India Digital Summit 2015, Spikes Asia 2015, ad:tech ASEAN 2014, The Internet & Mobile Show 2014 & 2013, the Confederation of Indian Industry (CII) and the exchange4media Conclave conferences amongst other platforms. Noor is a HuffPost Blogger and a regular contributor to the Lions Daily News, the official publication of the Cannes Lions International Festival of Creativity. In 2009, she was amongst the recipients of third Indy's Global Youth Marketing Award.
After completing her schooling in Saudi Arabia, Noor graduated with honours in Mass Media from the University of Mumbai in 2003.